Concert Season 2011-2012
January 24, 2016
MUSIC AT THE COURT OF EMPEROR JOSEPH I, 1705-1711
St. Louis Abbey Church
530 South Mason Road, Creve Coeur
3:00PM
About the Program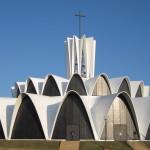 The COLLEGIUM VOCALE OF ST. LOUIS presented "Music at the Court of Emperor Joseph I, 1705-1711," featuring music of court of the Hapsburg Emperor Joseph I, who reigned as Holy Roman Emperor from 1705 until his death in 1711. This concert featured music of Joseph and his court composers, as well as the U.S. premiere of a cantata by Francesco Bartolomeo Conti, newly edited for this performance. Also noteworthy were excerpts of Johann Joseph Fux's poemetto dramatico Iulo Ascanio, Rè d'Alba (Julius Ascanius, King of Alba), first performed to celebrate Joseph's Name Day in 1708.
Unto us a Child Is Born
Pilgrim Congregational Church
826 Union Blvd, St. Louis 63108
3:00PM
About the Program
The Collegium Vocale of St. Louis, along with three guest artists, are proud to present "Unto us a Child is Born," a program of sacred music for the Christmas season. Drawing upon the rich traditions of the 17th and early 18th centuries and illustrating the many sides of the Christmas season, this program features works of Johann Sebastian Bach, Heinrich Schütz, and Michael Praetorius, along with motets by Alessandro Grandi and Giovanni Gabrieli. Of special interest are two eight-part motets: "O magnum mysterium" of Giovanni Gabrieli and "Angelus ad pastores agit" of Michael Praetorius, presented in editions prepared especially for this concert. Do not miss this unique opportunity to hear these moving and expressive masterpieces.
The Collegium Vocale of Saint Louis was founded in 1996 with the goal of providing the St. Louis community an opportunity to hear and enjoy vocal chamber music of the Baroque period, performed on historic instruments, in a historically informed manner. A core group of six singers, all soloists in their own right, perform both as an ensemble and in various combinations with historic instrumentalists. Each concert, organized around a topical theme, illuminates and entertains by presenting music of well-known composers such as J. S. Bach, Claudio Monteverdi, and Antonio Vivaldi, and of their lesser-known contemporaries, thus, creating a portrait in sound of a bygone time and place.
Faith under Fire
First Presbyterian Church of St. Louis
7200 Delmar Blvd. (at Midland) University City 63130
3:00M [ Lecture by Bruce Carvell, Ph. D. starts 2:30 p.m.]
About the Program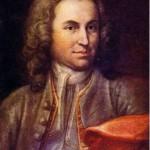 The COLLEGIUM VOCALE OF ST. LOUIS is proud to present "Johann Sebastian Bach, Four Sacred Cantatas" a concert of Baroque sacred music on Sunday, February 5, 2012 at 3:00 p.m.. The concert will be presented at the First Presbyterian Church of St. Louis, 7200 Delmar, (at Midland). Admission is free. The concert will be preceded by an introductory lecture by Bruce Carvell, Ph.D. at 2:30 p.m.
Johann Sebastian Bach is one of the towering figures of Western music history. He composed a vast amount of music in both vocal and instrumental forms. While he was in Leipzig, he composed a cantata a week for three years. These wonderful and varied compositions range from those composed for a single voice through magnificent settings of splendor. Our program will feature three of his Leipzig cantatas: Cantata 157, "Ich lasse dich nicht," Cantata 124, "Meinen Jesum laß ich nicht," and Cantata 9, "Es ist das Heil uns kommen her," as well as Cantata 150, "Nach dir, Herr, verlanget mich," Bach's first cantata, from his Arnstadt period (1704-08). The Collegium Vocale of St. Louis will be accompanied by an ensemble of top local baroque wind and string players, who will be joined by Joyce Alper, of Boston, MA, playing baroque oboe d'amore, a rarely heard cousin of the oboe that was cultivated solely in Germany during the first half of the 18th century.
The COLLEGIUM VOCALE OF ST. LOUIS is an ensemble devoted to presenting historically informed performances of a diverse and wide-ranging repertory of seventeenth and eighteenth century music for voices and instruments.